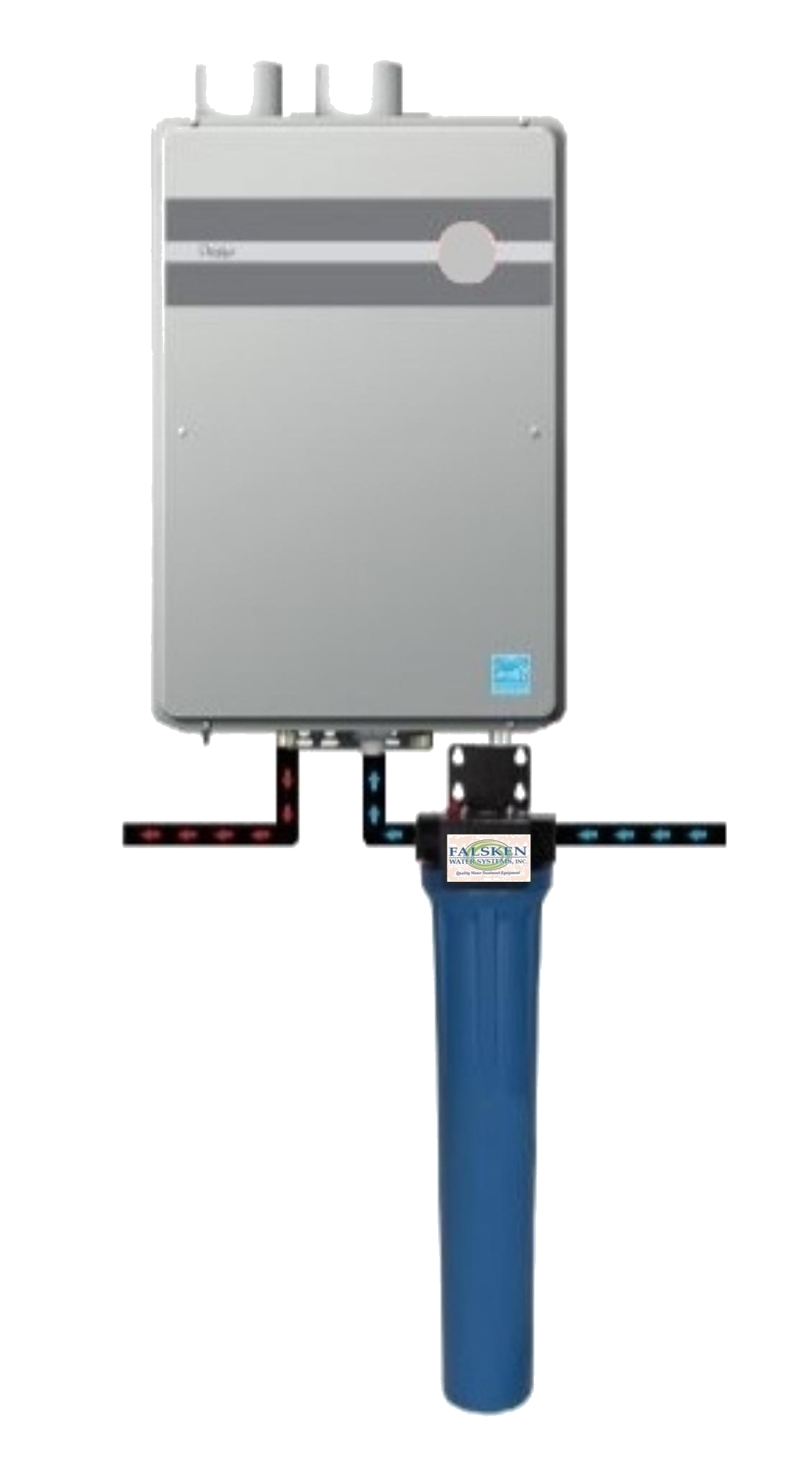 the Heater Treater is installed on the feed water line just prior to the tankless water heater. As the water passes through the filter cartridge the treatment media uniquely located in the interior of the filter, slowly dissolves into the water supply providing scale protection to the heater in several ways.
FIRST:

The treatment media interferes with the ability of the calcium and magnesium to crystallize or become scale when heated. This by itself is a very effective scale prevention process.

SECOND:

It lays down a thin protective coating on the interior of the heater (most importantly the heat exchanger) that does not allow any scale that might be created from adhering to the interior of the heater.

LASTLY:

The 5 micron filter provides added protection from rust, sediment or debris that could affect the operation of the heater.
IS THE TREATMENT MEDIA SAFE
The treatment media is 100% food grade material approved by the FDA, NSF, and World Health Organization. This media is also odorless, tasteless and colorless.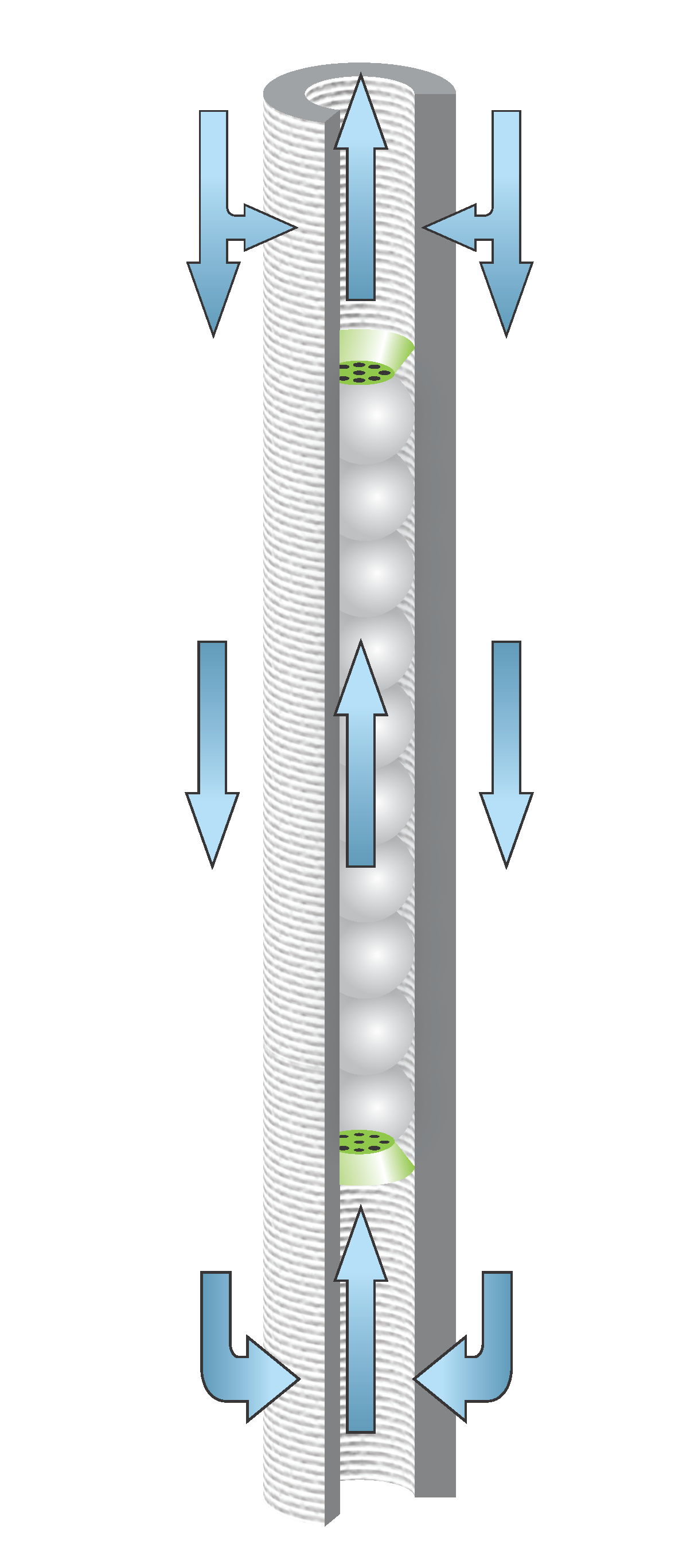 "We were the first to identify the need for scale protection with tankless water heaters and the first to provide a solution."